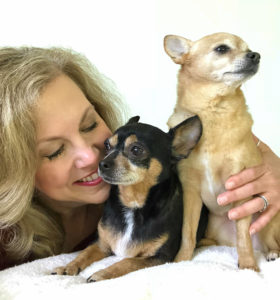 The Beginning:  In the 90's Shannon Heggem burst onto the pet care scene and quickly became THE go-to expert in luxury pet care. After university, she returned to her small hometown in Montana and launched one of the very first-ever pet suite facilities in 1992, an unheard-of concept back then. The appeal of this boutique pet care business was undeniable, even in a rural Montana town… Shannon soon realized that this business model could likely succeed anywhere! Shannon's consulting practice emerged then, as the need for specialty pet care facilities evolved.  Shannon's unique and effective pet business strategies soon labeled her as a trailblazer, trendsetter, and pet industry pioneer. She is a firm believer in education:  Shannon has achieved every international certification possible; she is one of only three people in the world who currently hold dual certifications in both grooming and kenneling.
EDUCATOR: Shannon's interests were not only in pet boarding.  She actually opened her first "grooming salon" in her parents' backyard at the ripe 'ole age of nine!  Realizing that she had much grooming knowledge to share, she launched the Montana School of Professional Dog Grooming in 1999.  Shannon soon recognized the need for training in the boarding kennel industry also, and founded the Fast Track Institute of Pet Careers. Through FTI, Shannon expanded her training programs to include the boarding kennel industry and pet sitting, in addition to the grooming programs. She trained many successful pet professionals through her programs until she closed FTI in 2016.
LUXURY: Throughout all of her pet industry endeavors, Shannon has always gravitated toward luxury services, teaching it in her pet career programs, and also sharing her expertise through speaking presentations at various conferences. Her design work has been featured in magazines and even on reality television (see below).  Luxury has always been the focus of her consulting practice as well; she continues to work with distinctive facilities all over the world, as well as operating her own high-end facility which she launched in 2018.  All of this experience has earned her the distinction as THE global authority for true luxury in pet care.
Here are some particulars in Shannon's life-long dedication to the pet care industry:
CERTIFICATIONS
Certified Kennel Operator, American Boarding Kennels Association
National Certified Master Groomer, National Dog Groomers Association of America
Certified Master Groomer, International Professional Groomers, Inc.
Certified Pet Care Technician, American Boarding Kennels Association
Advanced Certified Pet Care Technician, American Boarding Kennels Association
Certified Pet CPR, American Red Cross
ACCOLADES & ACHIEVEMENTS
Owner/Operator Luxury Unleashed Pet Resort (2018-Current)
Owner/Operator Doggy Day Care & Pet Resort (1992-2013)
Founder/Educator Montana School of Professional Dog Grooming (1999-2013)
Founder/Educator Fast Track Institute of Pet Careers (2004-2016)
Pet Luxury Consultation since (1994-current)
Internationally-acclaimed Keynote Speaker since 1999
Former member of the prestigious National Speakers Association
Former certifier for International Professional Groomers, Inc.
Former member Board of Directors International Association of Canine Professionals (Cesar Millan was also a board member)
Freelance writer for publications including Luxury Facts Magazine, Pets +, Pet Services Journal, Grooming Business Magazine, Pet Business Magazine, and many other print and online sources.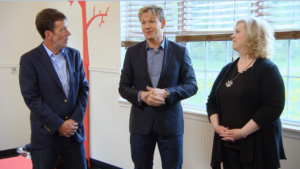 MILESTONES
"The biggest milestone in my career thus far was getting the phone call from FOX Network to learn that Gordon Ramsay personally requested my design services for an episode of Hotel Hell. The Vermont property that was being featured on his show had a boarding kennel onsite which was in drastic need of attention. The owner of the inn had no idea that a kennel makeover was part of the reveal; I appeared to be just a normal guest…until the end! To play such an integral role in helping the business owner take his boarding facility to the next level was an amazing life experience and career milestone indeed!"
-Shannon Heggem
Watch the Four Seasons Episode of HOTEL HELL by clicking here!